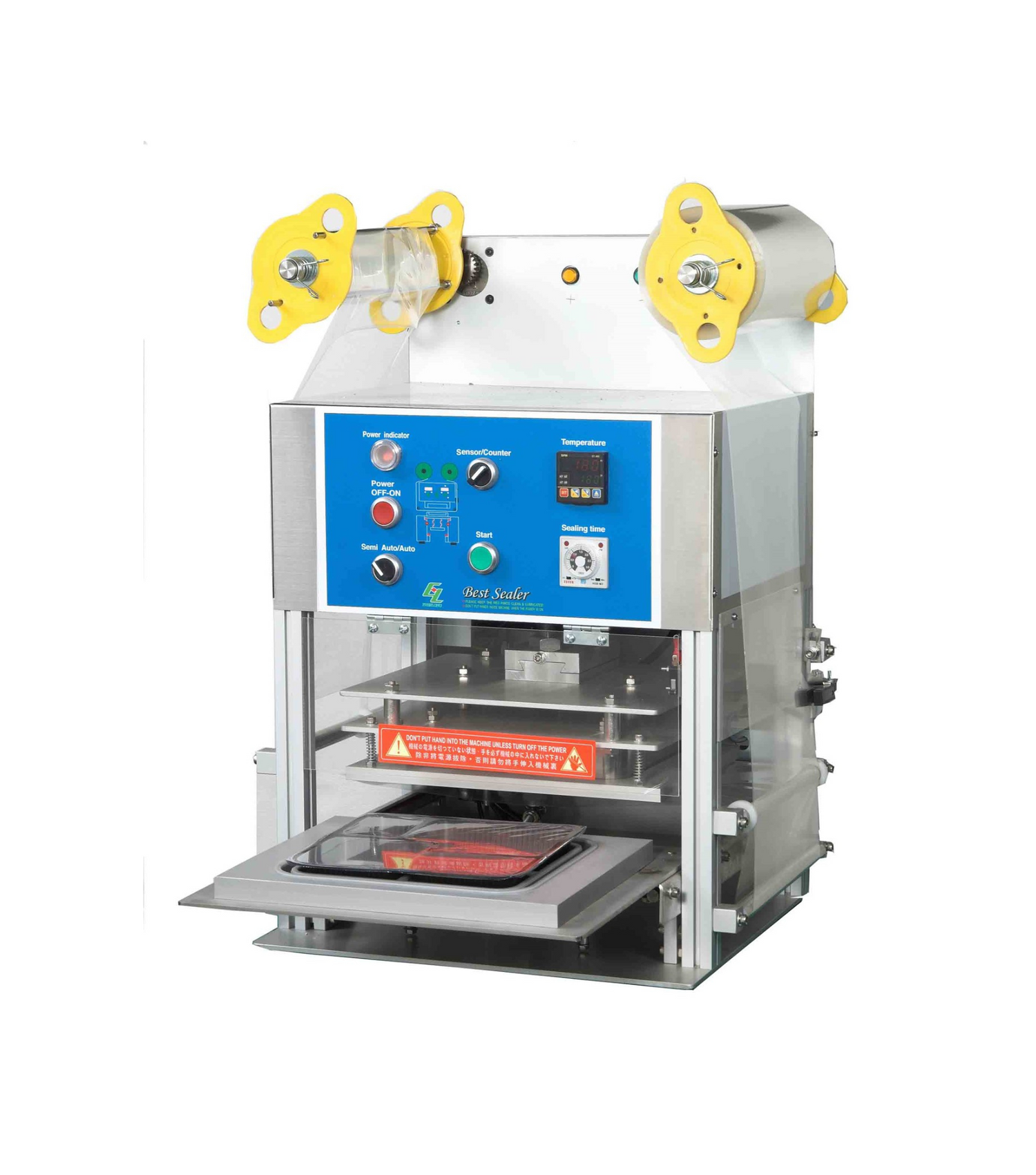 Value meets quality
Tray sealing food extends shelf life and preserves freshness by creating an airtight barrier that prevents contamination and moisture, ensuring food remains flavorful and safe for longer periods.
Additionally, it enhances convenience for consumers through easy-to-store, microwave-safe packaging that simplifies reheating and consumption.
This Everlong machine is popular with ready meal producers, butchers and anyone with entry level tray sealing requirements.
Once you've chosen your desired tray, we custom-manufacture the tray sealer to perfectly match it. This ensures not only a high-quality seal but also an impeccable presentation of your packaging.
Enquire now
Features and Benefits
Compact, easy to used with push button operation.
PLC controlled.
Automatic film feed
Can run with plain or printed film.
Custom built to suit your tray.
Push button or auto switch activated.
Film cut to tray size for quality presentation.
Custom Trolleys available to suit making them easy to move around.
Great for start-up or established businesses.
Operator safety
Optional
Gas displacement for extended shelf life.
Additional tooling for different tray sizes.
Enquire Now
Talk to us about the most suited kettle for your application
Watch Our Cooking Kettles in Action