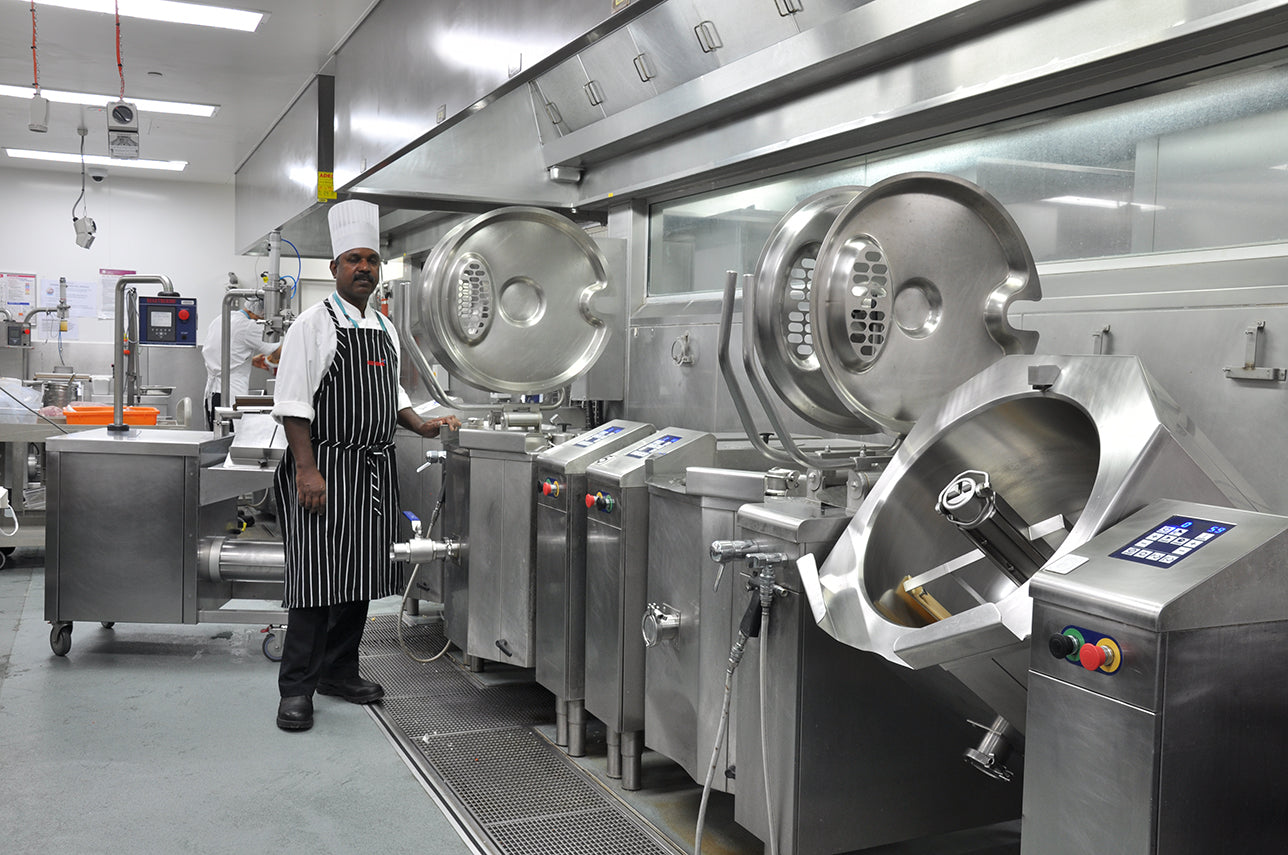 Each Kitchen is Unique, United by Key Values
Efficiency, Hygiene, Sustainability. We offer an array of premier Mixing Kettles, empowering you to choose the ideal match that not only addresses your distinct needs but also upholds these fundamental principles universally.
Enquire now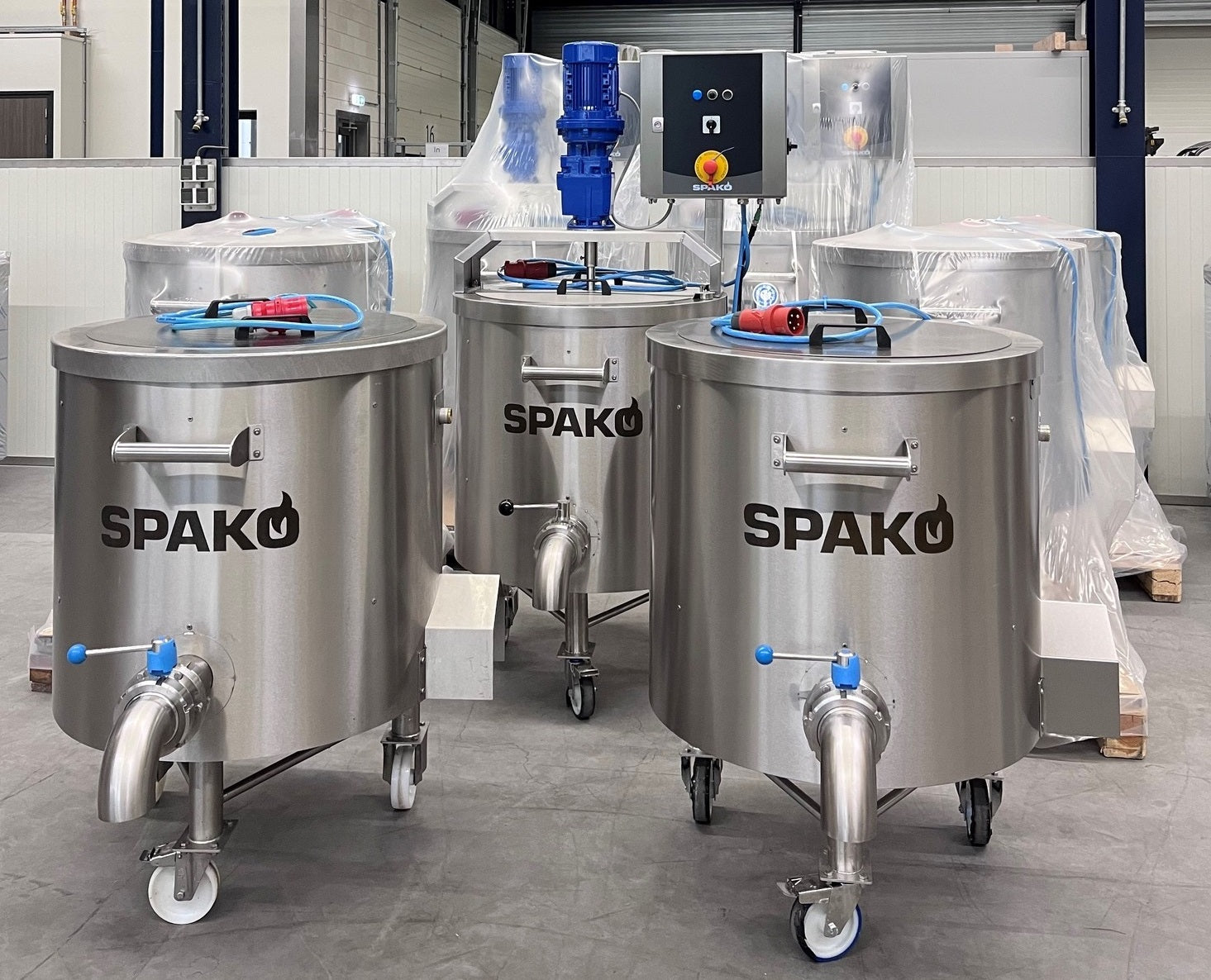 Instant Setup, Incredible Value: Affordable & Ready Now
Crafted through years of experience and modern technology, we proudly present our double-walled glycerine kettle, designed for an array of cooking methods.
Versatile Cooking Possibilities: This electrically heated kettle offers indirect heating, perfect for soups, sauces curries and more. With its top-notch construction, user-friendly operation, and cost-effectiveness, it's an essential asset for anyone cooking wet dishes.
Size Options: The DWG comes in 80 and 150-liter capacities.
Enhanced Convenience: The double-wall design features thermostatic temperature control, ensuring precise heating. Fitted with wheels, a support leg, and come with a pumping valve ready to connect on the front.
Agitator Option: For thick products, consider our agitator with a powerful motor located on a raised bridge, ensuring efficient stirring.
The DWG is the only option if you are looking for a cost-effective unique plug and play option that can be with you tomrorow.
Enquire Now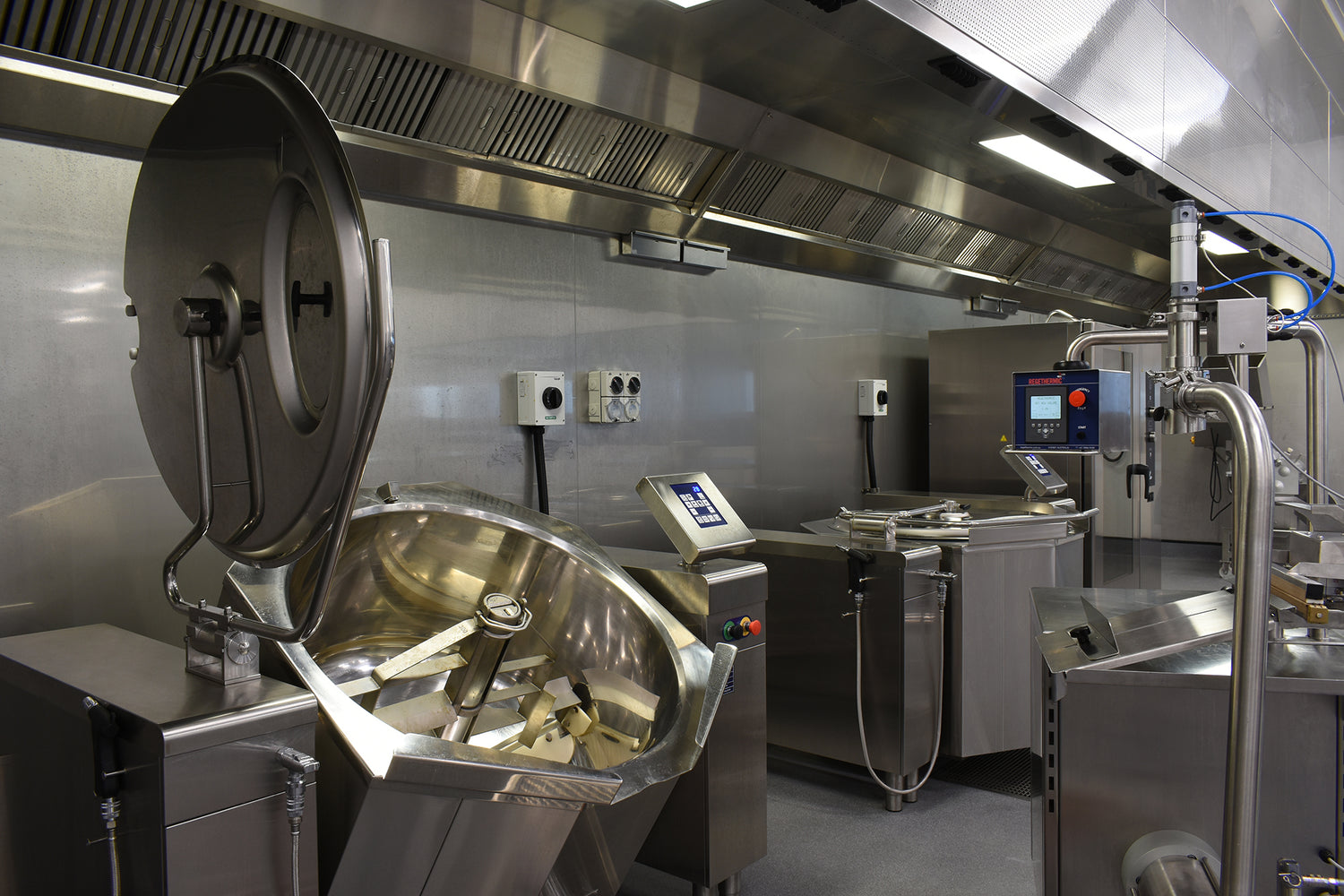 Enhancing Culinary Workflow
Our mixer kettles are equipped with a diverse array of functions that streamline processes and minimise manual labour within the kitchen.
Embracing automation not only simplifies food preparation in commercial kitchens but also enhances overall profitability.
Our automated mixer kettles guarantee precise ingredient additions, regardless of the culinary creation—be it a savory soup, delectable dessert, or exquisite sauce. This consistency holds true regardless of the chef operating the cooking system.
Enquire now
Talk to us about the most suited kettle for your application
Watch Our Cooking Kettles in Action