Commercial Freestanding Vacuum Packers
Turbovac machines are crafted in The Netherlands with 50+ years of expertise, skillful craftsmanship, and cutting-edge technologies. This culminates in the creation of innovative machines adhering to the highest quality standards.

The Commercial Vacuum Packing machines are popular with butcher shops, hotel kitchens, hospitals, caterers and the food processing industry.
Discover our three product ranges; versatile, stainless steel industrial range and aluminium range.
Stainless Steel Chamber / Transparent Lid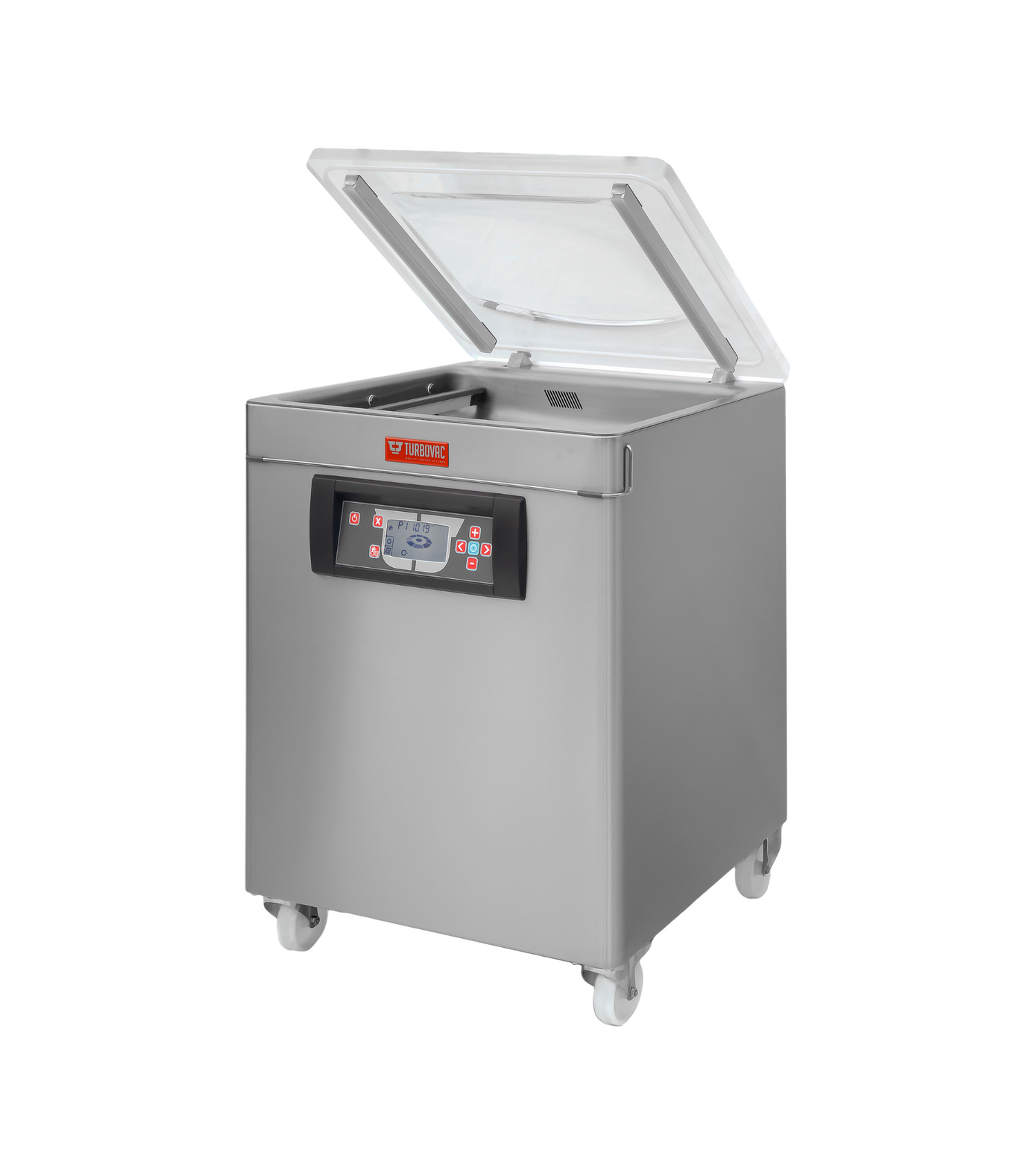 M20
500mm Seal bar
40m3/h Busch Pump
20-30 second cycle time
400x500mm max bag size
Useful Chamber Size: 500w X 500d X 200h (mm) Dome Lid
Outside Dimension: 710w X 780d X 1040h (mm)
10 Programable Control Board
Single Phase
Weight: 137kg
Optional
63m3/h Pump (3 Phase)
Gas Flushing
Cutting wire
Enquire now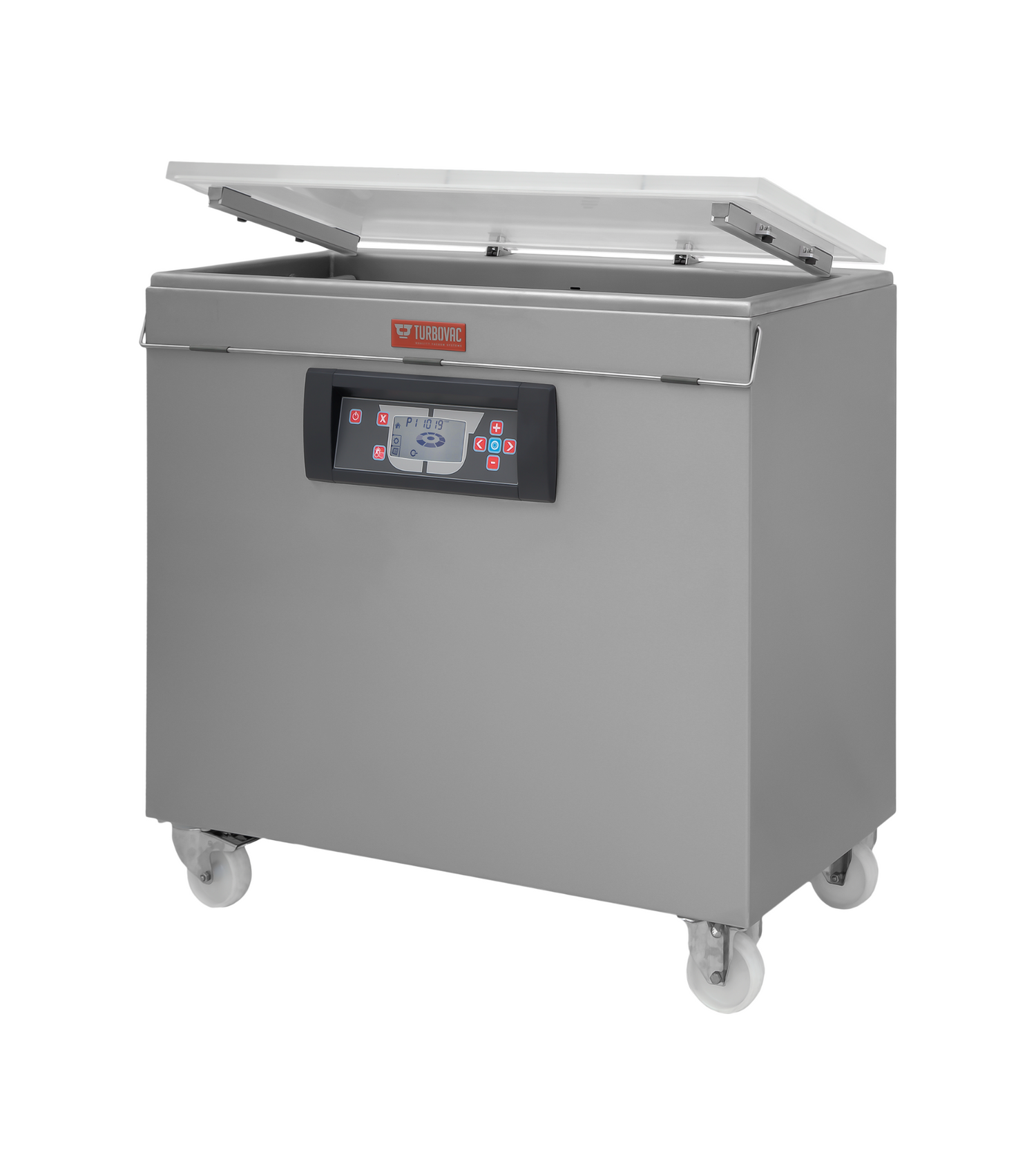 M30
2x320mm or 1x880mm or 270mm & 840mm Seal bar
21m3/h Busch Pump
20-30 second cycle time
Max bag size will depend on seal bar configuration. Can do long narrow bags
Useful Chamber Size: 880w X 295d X 95h (mm)Flat Lid
Outside Dimension: 990w X 560d X 950h (mm)
10 Programable Control Board
Single Phase
Weight: 125kg
Optional
40 or 63m3/h Pump (3 Phase)
Gas Flushing
Cutting wire
Enquire now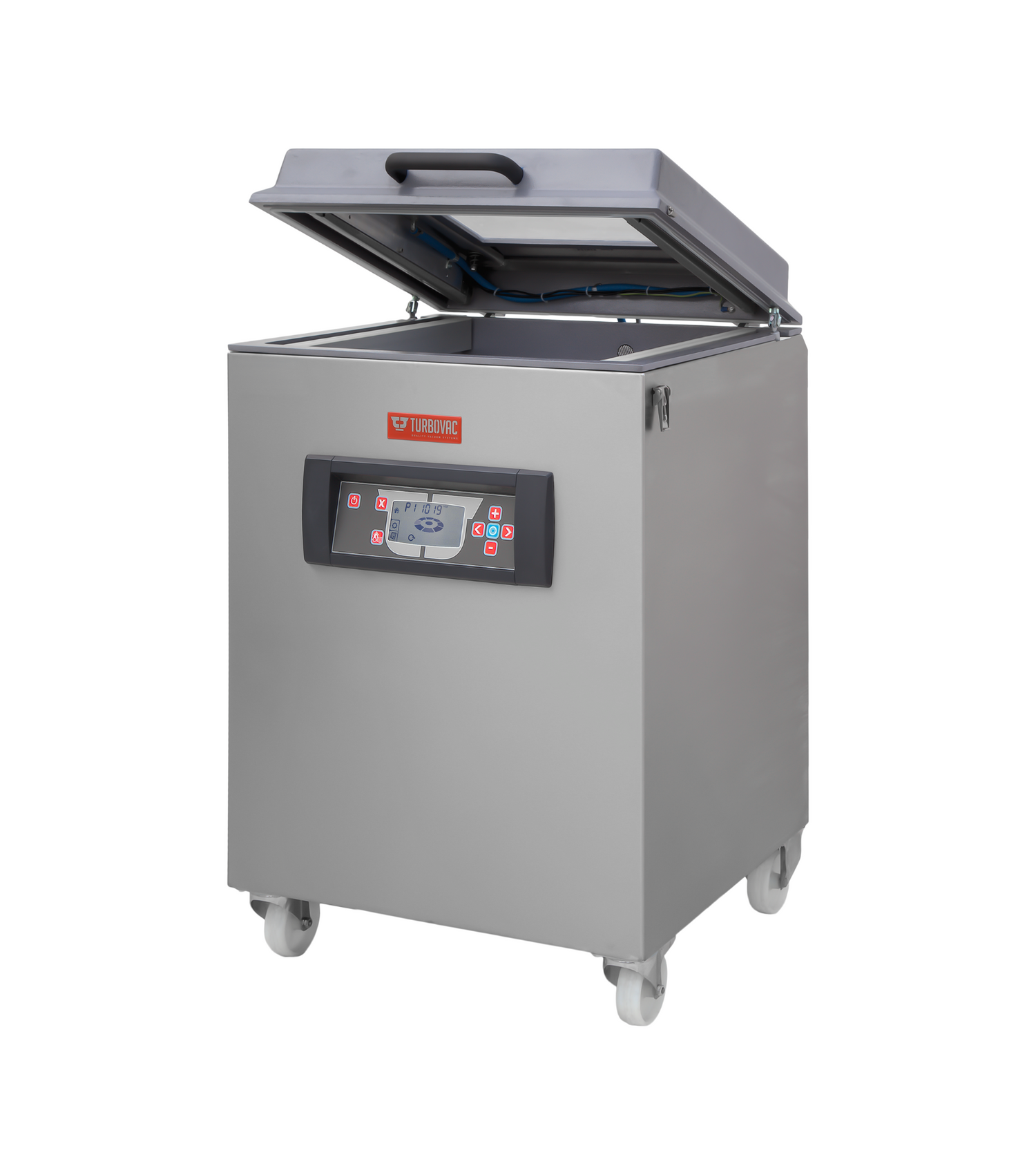 M70
490mm Seal bar
40m3/h Busch Pump
20-30 second cycle time
400x500mm max bag size
Useful Chamber Size: 490w X 500d X 175h (mm)
Outside Dimension: 700w X 680d X 1040h (mm)
10 Programable Control Board
Single Phase
Weight: 160kg
Optional
63m3/h Pump (3 Phase)
Gas Flushing
Cutting wire
Enquire now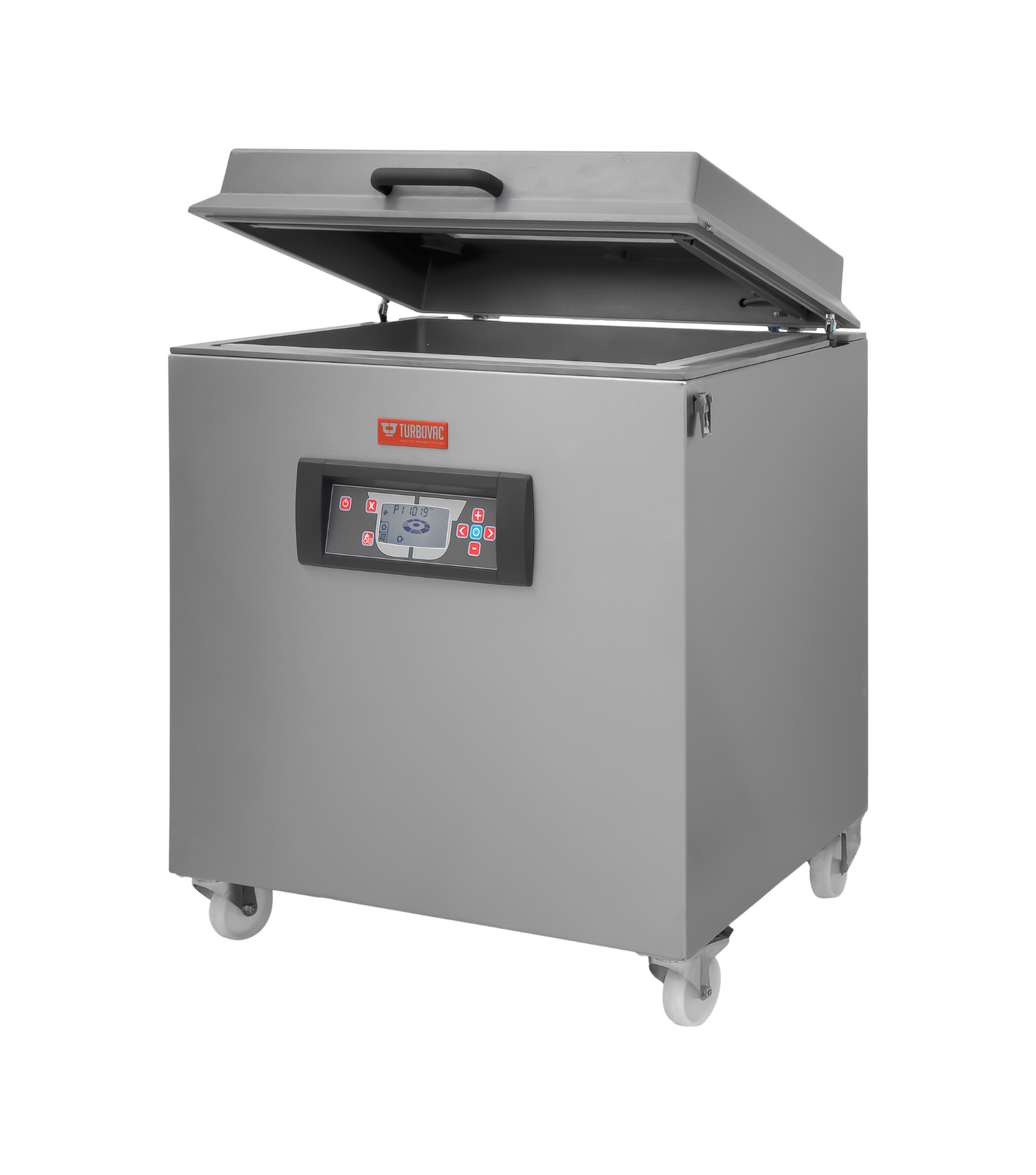 M80
690mm – 770mm – 795mm Seal bar config options (Speak with us)
63m3/h Busch Pump
20-30 second cycle time
Max bag size will depend on seal bar configuration.
Useful Chamber Size: 795w X 500d X 245h (mm)
Outside Dimension: 910w X 830d X 1060h (mm)
10 Programable Control Board
Three Phase
Weight: 228kg
Optional
100m3/h Pump (3 Phase)
Gas Flushing
Cutting wire
Enquire now
Stainless Steel / Flat Working Surface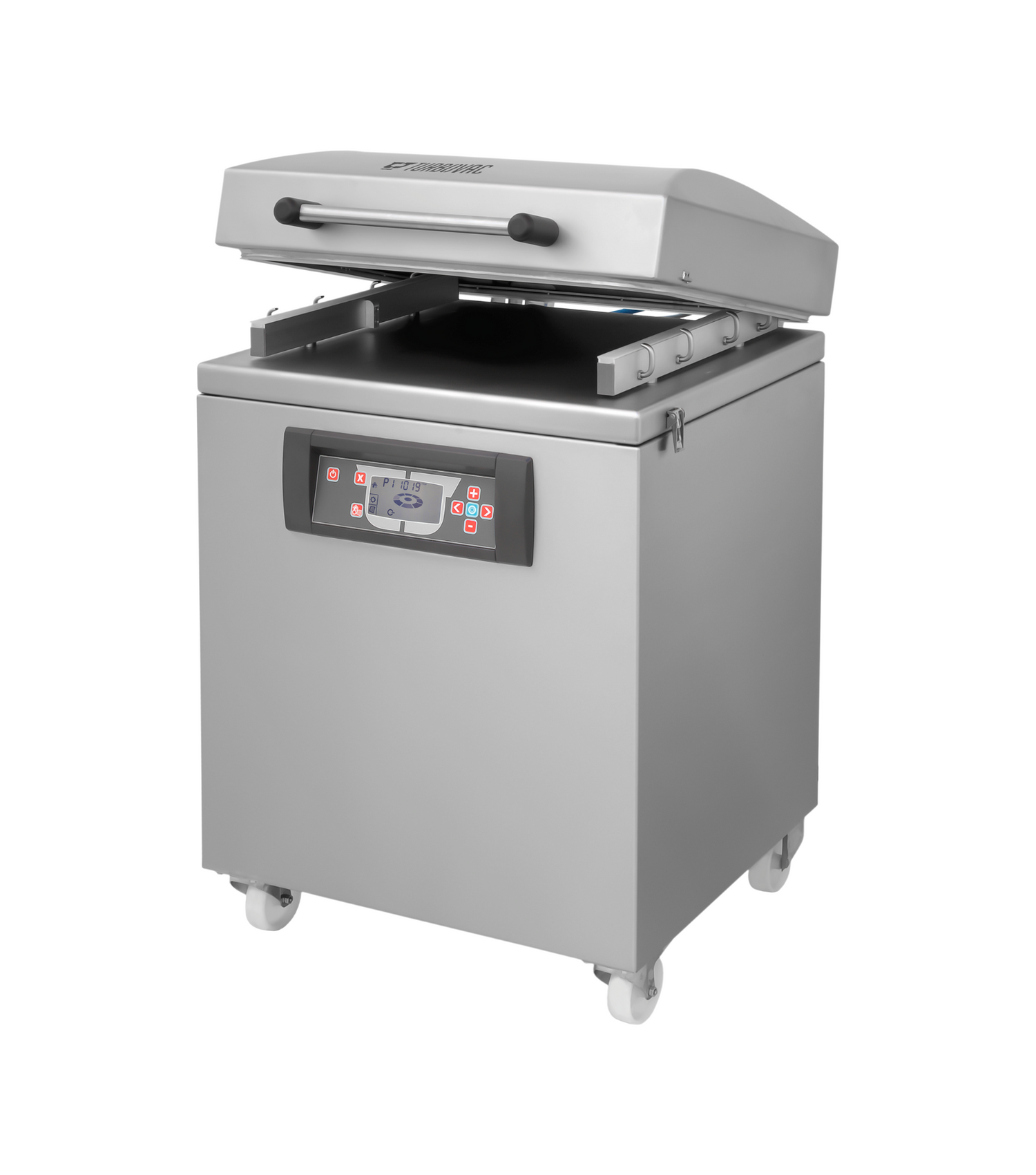 M40
620mm Seal bar
40m3/h Busch Pump
20-30 second cycle time
400x500mm max bag size
Useful Chamber Size: 620w X 505d X 200h (mm) Flat Lid
Outside Dimension: 740w X 760d X 1130h (mm)
10 Programable Control Board
Three Phase
Weight: 192kg
Optional
63m3/h Pump (3 Phase)
Gas Flushing
Cutting wire
Enquire now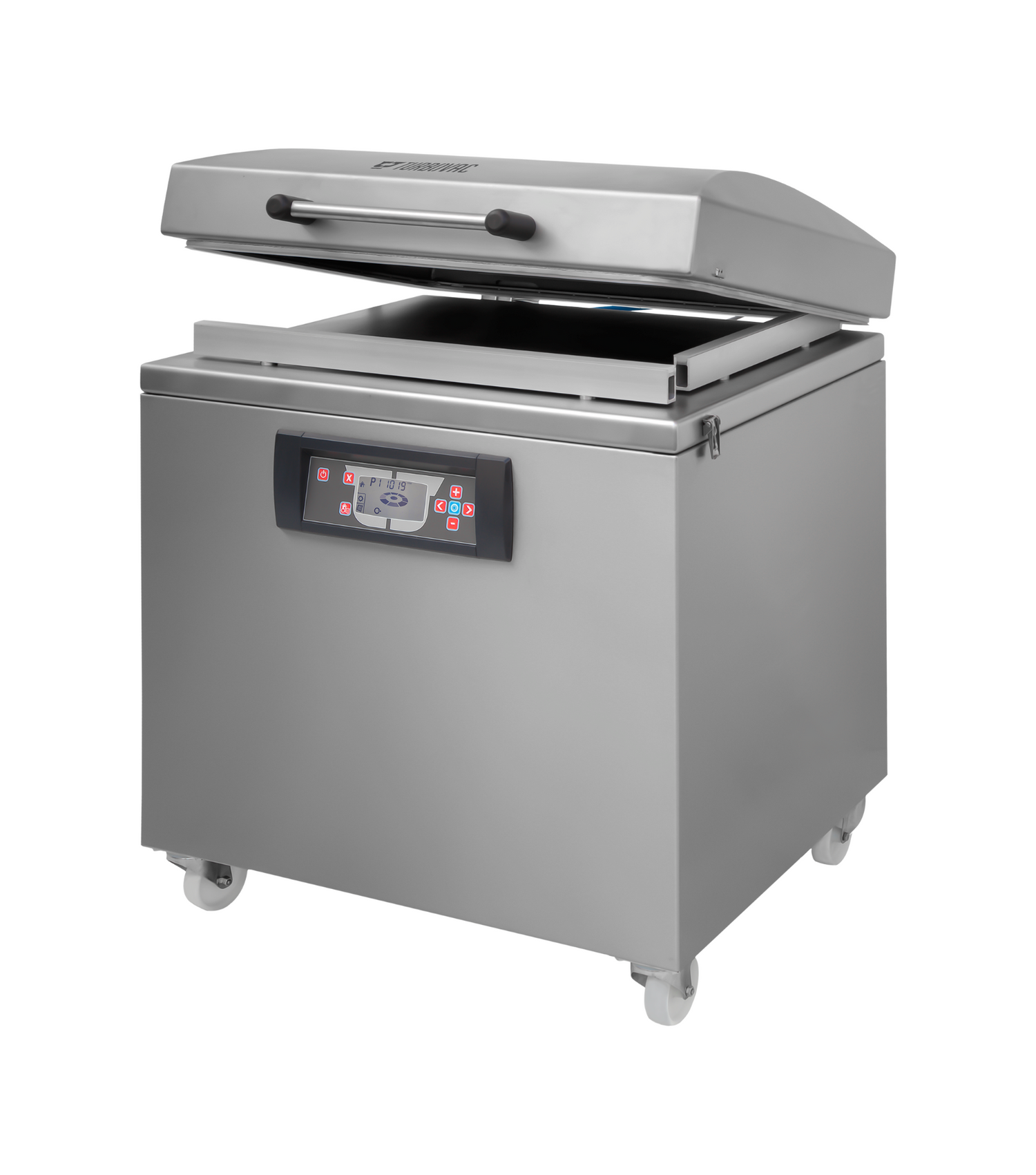 M50
745mm – 805mm – 820mm Seal bar config options (Speak with us)
63m3/h Busch Pump
20-30 second cycle time
Designed to do multiple bags per cycle.
Useful Chamber Size: 920w X 605d X 200h (mm) Dome Lid
Outside Dimension: 940w X 870d X 1140h (mm)
10 Programable Control Board
Three Phase
Weight: 308kg
Optional
100m3/h or 160m3/h Pump (3 Phase)
Gas Flushing
Cutting wire
Enquire now
M60
945mm – 1005mm – 1020mm Seal bar config options (Speak with us)
100m3/h Busch Pump
20-30 second cycle time
Designed to do multiple bags per cycle.
Useful Chamber Size: 1020w X 605d X 200h (mm) Dome Lid
Outside Dimension: 1180w X 860d X 1140h (mm)
10 Programable Control Board
Three Phase
Weight: 308kg
Optional
160m3/h or 300m3/h Pump (3 Phase)
Gas Flushing
Cutting wire
Enquire now
Talk to us about the most suited machine for your application
Watch Freestanding M70 Vacuum Video