Commercial Double Chamber Vacuum Packers
Turbovac machines are crafted in The Netherlands with 50+ years of expertise, skillful craftsmanship, and cutting-edge technologies. This culminates in the creation of innovative machines adhering to the highest quality standards.

Efficient, high capacity and built to last.
Our range of Commercial Double Chamber Vacpack machines are reliable, durable and offer flexibility in volume production.
The double chambers can also be equipped with a larger external pump to improve cycle times.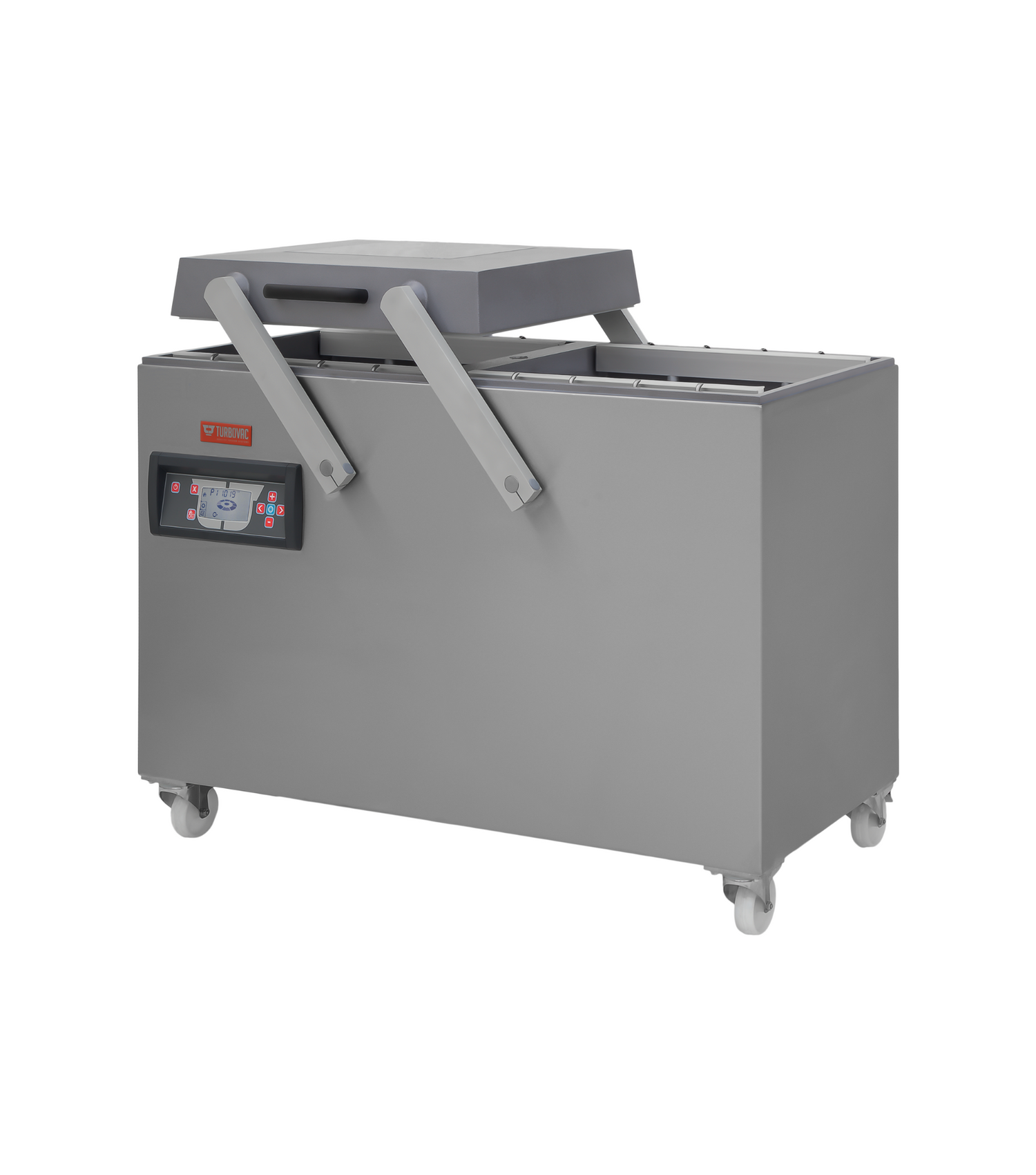 L60
600mm Seal bar Seal bars (Dual bar front and back)
40m3/h Busch Pump
20-30 second cycle time
400x500mm max bag size - Multiple smaller bags
Useful Chamber Size: 610w X 510d X 180h (mm)
Outside Dimension: 1350w X 720d X 1040h (mm)
10 Programable Control Board
Three Phase
Weight: 201kg
Optional
63m3/h or 100m3/h Pump
Gas Flushing
Cutting wire
Enquire now
Stainless Steel / Flat Working Surface
Talk to us about the most suited machine for your application
Watch Chamber Vacpack Video