Benchtop Snorkel Vacuum Packer
Our supply partner (Intrise), based in Korea, is a leading manufacturer for snorkel vacuum packing systems. In 2001 Air Zero became a registered trademark for Intrise and from that day they have continued to develop top quality Commercial Vacuum Packing machinery. 

We at Vacpack are very pleased to have been working with Intrise for over 12 years and installed hundreds of these snorkel vacuum packers around New Zealand.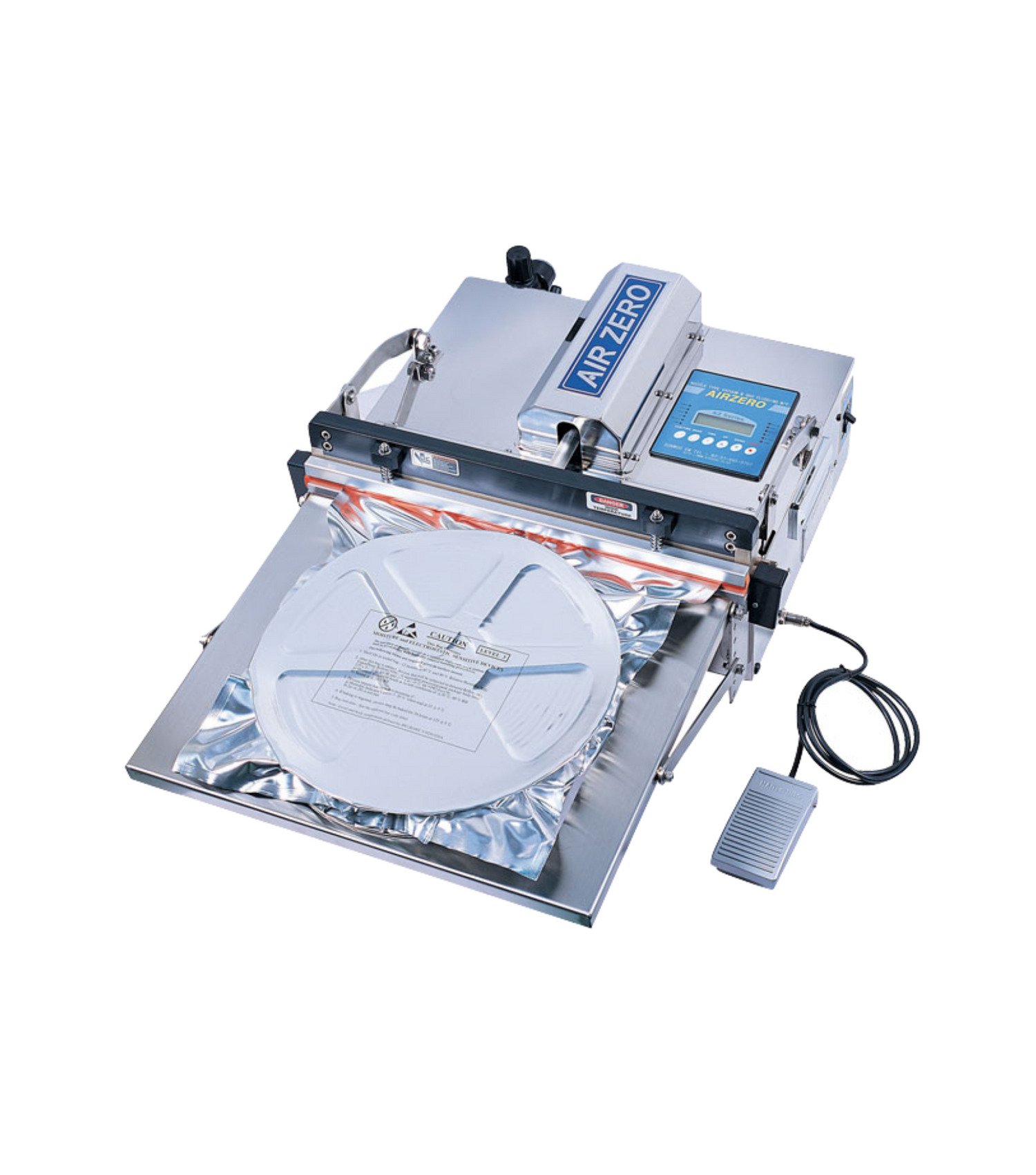 Air Zero
Snorkel Vacuum Packing Systems offer remarkable speed and efficiency. Widely embraced across the food industry, these units cater to a wide array of products, including liquids, fresh produce, and powders that require vacuum or modified atmosphere packaging.
Additionally, Snorkel Vacuum Packers excel in safeguarding hardware items by eliminating moisture and atmospheric factors, particularly beneficial for items such as electronic circuit cards.
In the New Zealand market, Air Zero vacuum packers have carved a distinctive niche, experiencing a continuous surge in popularity. What sets us apart is our exclusive ability to provide dependable, high-quality vacuum packers in both snorkel and chamber styles.
This unique advantage enables us to offer the most suitable solution tailored to your specific application, underscoring our unwavering dedication to meeting your needs.
Enquire now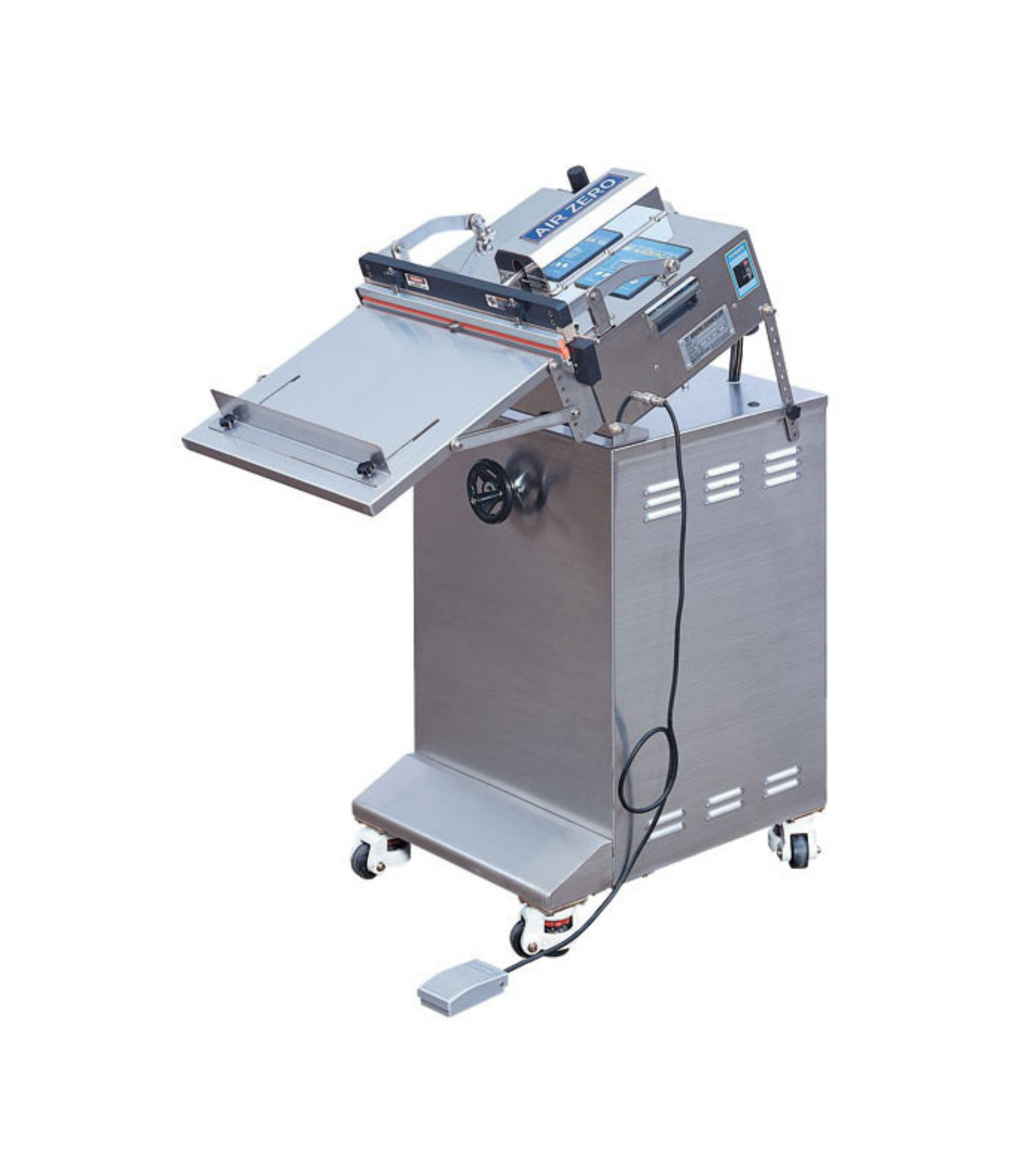 Features & Benefits
-    Easy to read, digital display on the PLC. 
-    Gas Flushing for MAP to ensure a maximum shelf life.
-    Fully self-contained splash proof fiber control board, for wet areas.
-    Snorkel blower for cleaning and clearing snorkel.
-    Multi point pneumatic control of seal arm ensures an even seal.
-    Twin proximity sensor safety bar on seal bar, ensures operator safety.
-    Constructed from stainless steel, for long life.
-    Stainless steel product tray for easier handling of product.
-    Digital pack counter ensures an accurate pack count.
-    Air filter, keeps the internal areas of machine clean and moisture free.
-    Mains power safety cut out switch, for increased operator safety.
-    Electrical safety certificates, by our Vacpack technical team.
-    Foot switch operation, hands free controlling pack presentation
Enquire Now
Easy & Simple function
Operating these systems is managed through a user-friendly PLC interface. Air Zero machines come equipped with numerous functions and features that set them apart from other systems. These attributes encompass a user-friendly digital display, an IP-rated casing, and uncomplicated fiber push buttons.
Furthermore, standard features consist of a product counter, mode display, LED cycle indicator, flexible vacuum options by time or pressure, both single and twin vacuum & gas cycles, a cycle stop button, a front safety bar, a seal-only cycle..
We proudly hold ISO9001 & CE certifications, reflecting our commitment to quality and compliance.
Enquire now
Talk to us about the most suited machine for your application
Watch AZ-450e Vacuum & Gas Flushing Machine