Automatic Vacuum System
FRIMAQ offer complete and tailored industrial packaging solutions. Our adaptable machines enhance product shelf life, automate tasks, and save time and money.
Withstanding harsh environments, our machines use premium European components for durability. Our Busch vacuum pumps are renowned for quality and reliability. Backed by over 20 years of experience, Frimaq's engineers create innovative Commercial Vacuum systems.
Experience the low-cost, user-friendly, and versatile nature of these systems.
VCC Plus
Tailored for mid to advanced food processors and those packaging larger quantities of any size bags, the FRIMAQ VCC PLUS presents top-tier sealing excellence and dependability, all within a cost-effective and space-efficient design. Operating at efficient speeds, this system is particularly beneficial for processors handling substantial bag quantities.
The VCC PLUS showcases a fully customizable conveyor system, allowing seamless product loading prior to entering the vacuum and sealing chamber. This enhances precision and efficiency throughout the packaging process.
Enquire now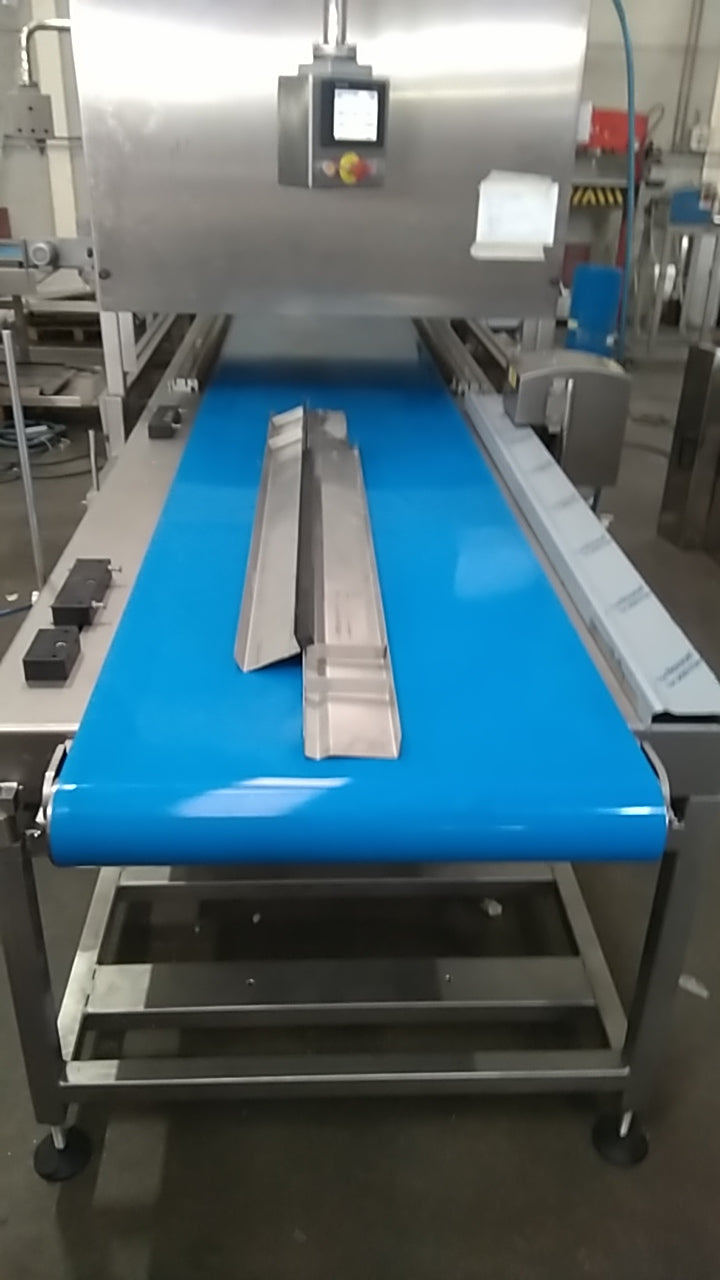 Features & Benefits
AISI 304 Stainless Steel Construction - Handles harsh environments.
Large Capacity pumps - Capable of 3.5 cycles per minute
Flat single piece conveyor adapted to 1 or 2 operators.
Safety guards for opperator safety at both ends of conveyor.
Removable sealing bars - Easy to clean and replace.
Intuitive self-adjustable touch screen, 10 presentable programs for different products.
Easy access to internals - Easy to service and replace parts.
100% Customisable loading zone, seal bar lengths, pump & chamber sizes.
Cost Effective - The quality of build and features that are available on the Frimaq equipment means that you get maximum value for your money.
Enquire Now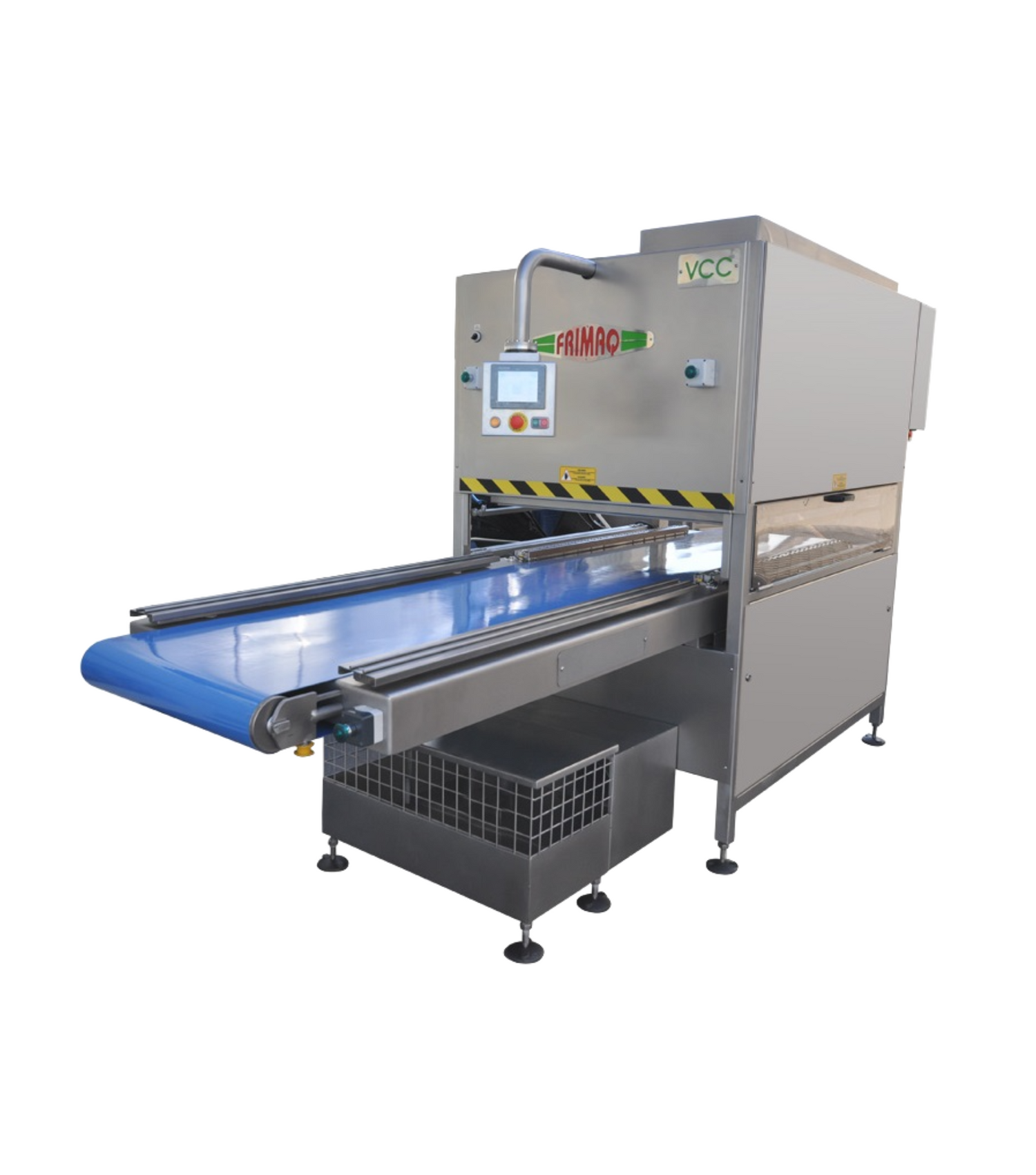 Easy & Simple
Once loaded into the VCC PLUS, the product is smoothly conveyed into the chamber to initiate the vacuum cycle. Following the vacuum process, the packaged items are automatically released on the conveyor belt, seamlessly progressing to the next stage. This could involve passage through an immersion tank, where a brief immersion cycle begins automatically.
Alternatively, the immersion step may be bypassed, and the product could advance directly to the exit table. Here, if a cutting seal has been applied, any excess film can be conveniently removed from the package. Notably, the utilization of a cutting seal is strongly recommended when working with shrink bags.
It's important to underline that for regular vacuum bags, the immersion tank is not a requisite component.
Enquire now
Talk to us about the most suited machine for your application
Watch AZ-450e Vacuum & Gas Flushing Machine